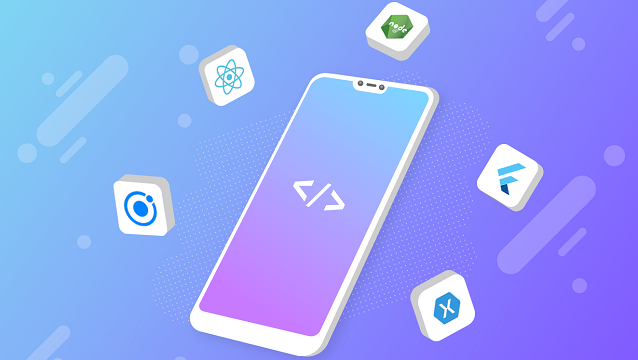 Mobile app development has become common these days. It is one of the most important strategies in digital marketing and companies have adapted it to their scheme. Mobile apps are included as one of the assets of the company helps such companies to maintain a relationship with their clients and customers. 
     Mobile app development is a company on its own. The mobile app developers live on mobile app development. They design and develop applications for different brands and. companies. Mobile applications are used by so many companies that offer various services. The world has gone digital and you can achieve anything in a few clicks.
       Consider ordering a ride, you just go to the application of whatever company you want to order from and place the order. The same goes for any food vendor. You just go to the installed application and place your order. 
      So well, any company aspiring to have a mobile app for herself would be needing the service of a mobile development company. However, before making the step or move of employing any, there's the need to be informed on the concept of mobile app development. If not, you may get confused along the way. If you are not tech-oriented, you should get familiar with some of the points about mobile app development. 
    You can just employ the services of companies that are into mobile app development. 
LOOK OUT FOR THE PORTFOLIO.
    Before hiring any company to develop your mobile app, you should check out their portfolio. Carefully access it on the net. You can also connect with their support staff to share the portfolio with you and past jobs or projects they have worked on. To know their level of experience.
    You can also lookout for the software that's been built by that company and the connection to stores.  This helps you as a client to know what technology they make use of and what your budget should be.
WHAT IS THEIR EXPERIENCE LIKE?
   Seeking a company to develop your mobile app requires that you access how knowledgeable the developers are. You should examine the developer's knowledge about software development which of course would tell if they are up to the task of developing mobile apps. The developers should be well trained and skilful in their field. 
DISCUSS WITH PAST CLIENTS. 
You should make a shortlist of all you would be wanting from the company. You can speak with a few clients who have hired them in the past to seek their views and past experiences with the company so that would serve as a guide. A professional company has nothing to lose by letting you have access to their past clients. This helps you as a newcomer to know what and what not to expect.
      You should make confirmation on the type of tech stack used by them for creating the mobile apps. It's expected that they make use of the recent technology and strong development method for developing apps. You should also confirm the stacks used.